In case you are looking for a good investment and additional space for a loved one, preferably close to your own home, why not consider building a granny flat? Its growing popularity among many communities proves it to be a perfect solution for many people. Still, the question remains: what is actually a granny flat? Why do you need it? What are its advantages? Would your granny be interested in a granny flat? And so on…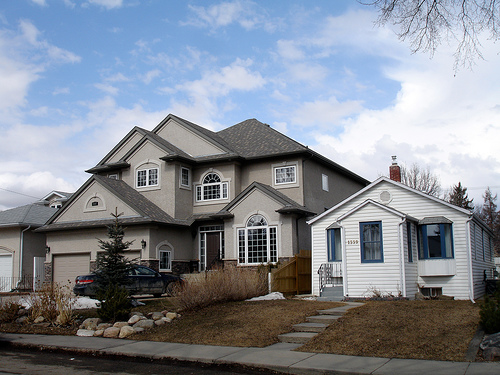 Here are some answers to the questions you may have about granny flats:
A granny flat, what is that?
The granny flat is usually described as a self-contained living area. In other words, it's a residence for one or two occupants living on the same property with their family. Basically, it's an accessory apartment. This small residence can be connected with the family's house or separated from it. Interestingly, the residence was named 'granny flat' because it is the place where many families would accommodate their elderly relatives. It includes a bedroom, a bathroom, a small kitchen and a living area. Its size shouldn't be bigger than 60 square meters.
Who lives in a granny flat?
As it was mentioned earlier, these dwelling units are intended for elderly people who are independents. Nonetheless, there are families who prefer this solution to the retirement homes or nursing homes. These units are usually fully equipped to provide an easier life for a person who has certain health issues. However, the fact is that anyone can live in a granny flat. For example, it's a perfect solution for a young person who is stepping into adulthood but cannot afford enough money to rent a place. Some families use it to accommodate a nanny; others rent it for an additional income.
What are the rules when building it?
Naturally, there are some requirements that need to be met when building a granny flat. Before starting the construction you should make sure that you are permitted to build the unit in your area. It is best to check this with the local council. Moreover, the size shouldn't exceed more than 60 square meters. There can be only one unit per block, either alone or attached to the house. Make sure the unit meets the requirements of your country's building code.
How do I get one?
Due to its rising popularity, nowadays the perfect granny flat can be found and bought even online, so consider browsing for granny flat specialists. There are many suppliers who will create a design to your liking and offer you a reasonable price for a small and functional residence. In addition, hiring experts e.g. RESCON Builders will save you some precious time. Usually getting the granny flat approved on your own takes up to eight months while working with experts and relying on their business connections will take only from four to six weeks.
What are its advantages?
First of all, there are major benefits for the elderly family members. Some studies have shown that frequent social contacts have a positive effect on their well-being. Not to mention the convenience of visiting your loved ones every day. For example, your parents may appreciate this as a chance to enjoy the company of their grandchildren more often. Having a resident can also come in handy when sharing garden chores e.g. hosing the lawn. Moreover, a unit in the backyard is a plus for the home's security when the whole family is away on a vacation. In case of emergency, your resident can act on time and call the police for help.
The granny flat is worth your while
In the end, whether you are planning to accommodate somebody or you are just interested in renting so you could boost your income, it will be worth your while. Building a granny flat is an investment that will definitely pay off, especially when it comes to your property's resale value. With its numerous benefits for the homeowners as well as for the tenants, it is no wonder that the granny flat has seen a tremendous increase in our modern day society and its growth will surely continue in the future.