2017 has been a trying year for a lot of people. It's also been an expensive year. If you live in or near a major city, chances are the cost of living keeps going up even as your wages remain the same. It's frustrating to try and get by when it seems like everything but your paycheck is increasing. You've cut cable. You've even cut back on your streaming services (farewell, Hulu). You're also eating out less (hello, crockpot). Even then, there are months when you still seem to be cutting it way too close. If you're already working forty hours or more a week, there's no need for you to pick up another job. Instead you can do a few things in your spare time to make extra dough.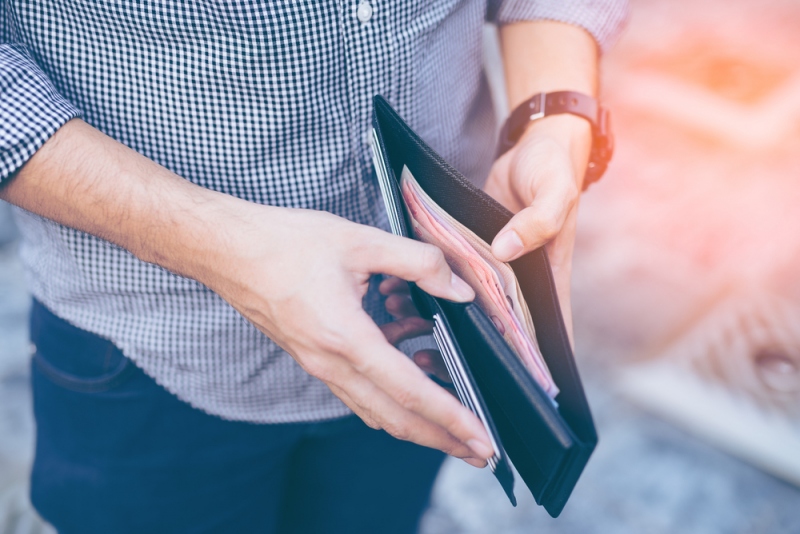 Collect scrap metal
You probably knew that aluminum cans could earn you some money if you collect enough of them. But that's not all that can. Brass and copper are also worth something, as are seemingly random things like starters and alternators on your car. That's if you have a car you're already scrapping, though. Don't remove your starter and alternator from the car you use to get to work, since those are kind of important components.
The New York city metro area, which includes cities like Newark, New Jersey, and Bridgeport, Connecticut, is one of the most expensive places to live in the country. Most people there need a little extra help. Collect your aluminum cans, electronic scrap, and other valuable items and sell them for some dough. Even if you don't drive, that money can be used for public transit to take you into the city.
Donate plasma
So maybe you don't think being poked with needles is exactly fun. But if you donate plasma, you're helping out people in need, and that's certainly fun for the soul if nothing else. If you've ever donated whole blood at a company blood drive, then think of donating plasma as just a slight step up. It takes more time, but it's just as safe.
You'll need to meet certain age requirements, as well as weight requirements (you generally have to weigh at least 110 pounds). You must be in generally good health. You generally can't donate if you've gotten any ear piercings, body piercings, or tattoos in the last year. For more information, call your local plasma center. They're pretty much always looking for donors, so they'll be glad to hear from you.
And if you feel weird about selling bodily fluids for cash, think of the critically ill people you'll be helping. You're getting money to assist in saving lives.
University studies
If you live near a major university, there's a good chance you'll see postings asking for people to participate in medical and psychological studies. They may want people who smoke. They may want people in a certain age group, such as women of childbearing age. You can get paid to participate in things like sleep studies, which is pretty neat. Not many people can say they get paid to have people watch them sleep.
If you do enough of the above, you might find yourself with a pretty nice nest egg after a while. You may even be able to save up for something big like a Cadillac or a vacation to Mexico. Whether you're helping others or just helping your bank account, you'll know that you don't have to scrape and scrimp every month just to make rent.