The new indirect taxation policy has brought many changes in the tax regime of the country. In fact, it has been more than a year since this GST regime has got implemented. However, not just ordinary men but business owners too are not able to understand this taxation reform wholly till now.
Clearly, it affects both the manufactures and the consumers. Hence, it becomes quintessential for individuals to understand this tax regime completely. A need for GST certification is, therefore, felt all around the country. For once, ordinary men can still abhor taking a GST training but business owners and government officials cannot do so.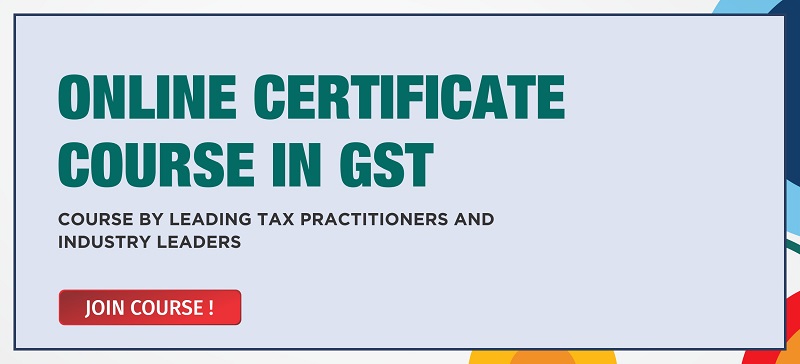 Hence, in this article, we throw light on the importance of GST and the basic online and offline training structure that various GST related websites are coming up with.
Importance
As soon as GST got implemented, taxation authorities in India warned the officials about this abrupt complication. Since the time this indirect tax policy was deployed, people have been completely clueless and unfamiliar with it. Therefore, in order to ensure a seamless implementation of the Goods and Services Tax, a strong need to spread special awareness amongst those who pay taxes was felt.
Thus, the government itself and many other companies resorted to providing Best GST certification courses. The educational centers whether online or offline direct their effort towards training so as to make sure that people are able to comply with GST rules and guidelines accurately.
Just like every other course, GST certification course also has modules and curriculums. The courses can help you in adapting to the new alteration pertaining to GST. By learning from these courses, people can actually get insights into the GST act as per their business requirements. Many courses also have to learn management system online.
Why Should You Join A GST Course?
Every functioning business does accounting, pays tax, and has a software and management. You need a GST software as you need to comply with the GST guidelines at various levels.
GST course helps you in understanding the new method of accounting, tally, MS office, Quick books, and Peachtree. However, because business personnel like you are so trapped in the core activities of the business, there is hardly any time to attend GST training courses. Hence, many courses are available online. Yet, you should not choose any online course blindly. Mentioned below are the online and offline training options which you can choose as per your preferences.
Ways to Learn GST
E-Learning: All those who are engrossed in their business, do not really get time to focus on anything else. This statement becomes truer if the business owner is expanding his business avenues or has just started up. The best solution for them is e-learning.
Direct Training in Centre: One can get this unparalleled training under the guidance of experts.
On-Campus GST Training: Professionals can choose the place they want to get the training at.
Corporate Workshops: Workshops are always considered as the best source for GST compliance. Attending workshops is the best step for corporate authorities. They can further disseminate the knowledge to their subordinates.
Webinars: One can calm their inquisitions through the option of web-conferencing pertaining to this indirect tax regime.
Summing Up
The courses are bifurcated into various streams. One can opt for the course according to his/her requirement. The various courses are diploma in goods and services tax, Quick books, e-commerce, Tally, Peachtree and similar.
Besides, personality courses are also offered by some providers that are inclusive of the latest trends and demands. Therefore, business professionals should take the course so as to comply with the GST act. Doing so will not only help you in understanding GST but will also help you in complying with it efficiently. This, in turn, will ensure the smooth and effective working of the business.
Let us know in the comments what your take on this is. Should everyone take GST certification training courses or is it just essential for the business owners? Also, don't forget to share this with the ones who are looking for a GST certification course.