For any future homeowner, cost is always a primary consideration in terms of choosing materials for the home. All homeowners look for materials that are affordable but will get the job done, knowing very well that they would have to deal with constant repairs years later.
The same thing goes when choosing materials for their roofing needs. While this may be a good thing to do in the meantime, it may not be the best choice in the long run. Asphalt shingles may be the most popular roofing material, but it only has a useful life of 5 to 10 years.
Roofing installation alone could be rather costly, but what's a little more expense, if your materials could last a lifetime? Here's countdown on some of the best roofing materials that would last you the longest.
Wood Shingle and Shake
If you want a rustic, countryside feel, then wood shingles may work to give you that aesthetic. Wood shingles have a lifespan of 14 to 20 years. It could even last longer if the roofing is installed in normal to dry climates.
As for wood shake shingles, they last even longer. They have a lifespan of 35 to 40 years because it is thicker than regular wood shingles. Due to the thickness, wood shake shingles can even withstand harsher conditions than wooden shingles.
Architectural Asphalt
Unlike asphalt shingles, architectural asphalt shingles or dimensional shingles can last for 30 to 50 years. Architectural Asphalt is heavy and is set to withstand the strongest fires and winds. The difference lies on the added base materials such as mineral granules and fiberglass.
They also look different from their regular counterparts. Unlike asphalt shingles, which are installed in layers, architectural asphalt has a single layer design, making them easier to clean and replace when necessary.
Metal Roof
Among the list, metal roofing is the perfect medium. Metal roofing has been gaining popularity over the years. This type of roofing is constantly improved over the years and has not only been considered as one of the quietest roofing materials, but also one of the most durable. They are said to have a useful life of around 40 to 80 years, but with new technology, it would not be surprising if they outlast it.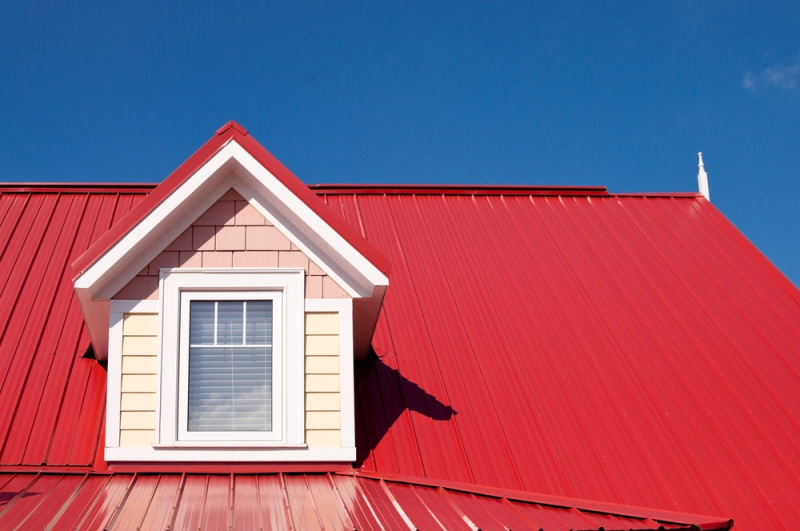 What's great about metal roofing is that it is cheap and energy efficient. If you live in areas with warmer climates, the roofing can keep your home cooler. That's because the reflective surface assures that there would be less heat being absorbed by the home. They are water and fire resistant too and can even withstand strong winds.
Clay Tile Roof
Clay and slate roofing have two things in common: they both make homes look exceptionally unique. They can last for up to a 100 years, all thanks to the durable components. However, with clay tile roofing, there is a little more flexibility, as this type of tiles can be molded into a variety of styles and shapes before being finally baked into the finished product.
If you're looking for a really strong yet stylish roofing material, choosing a clay tile roof may just be the best option.
Slate Roof
According to the International Association of Certified Home Inspectors, slate roofing is made to last for more than 100 years. Slate is a type of stone, so it doesn't degrade or deteriorate easily. It is also not easily affected by drastic weather changes.
Slate roof is actually popular in Europe due to its durability and the unique aesthetic it adds to homes. It is quite expensive, but seeing the longevity, useful life would clearly outweigh the cost. If you've got extra money to spend and you live in a place with harsh weather conditions, a slate roof would be an excellent investment.
Finding the Ideal Roof for You
These are just some of the kinds of long lasting roofs. No matter what you choose, the life expectancy of any roof really boils down to good maintenance and repair. As long as you immediately address any curling, breaking, or cracking of tiles or shingles, you can be assured that you will always have a dependable roof.
Whatever the budget you may have for your roofing, it is always best to get your roofing materials from a dependable company. Talk to a trusted roofing contractor to get the best advice!
Written by True Son Exteriors, the best contractor for roofing in Columbia, MO.