Many people are trying to look for ways on how to make their money stretch. They may do this when they buy groceries, pay their bills, and maintain their vehicles. You can save a lot on your vehicle, especially if you take good care of your tires. Here are 5 things that will make them last longer.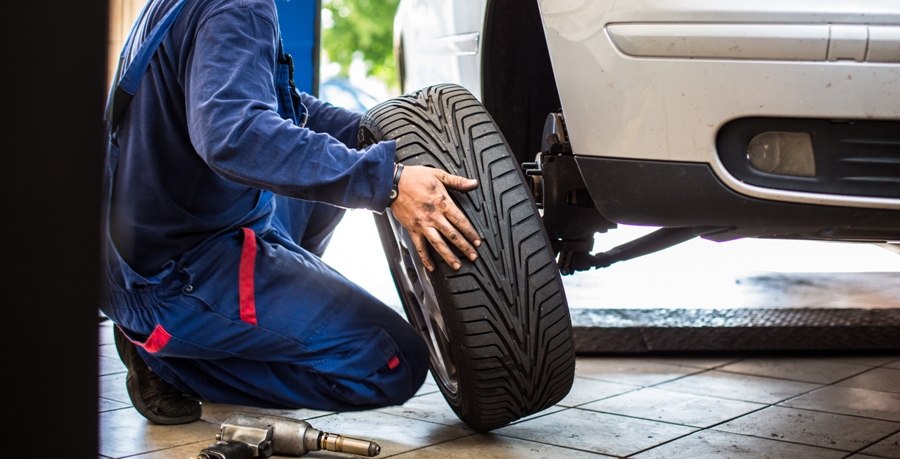 Driving calmly
Some drivers find joy in putting to good use their premium tires. However, tires will only age well with slow and consistent driving. Accelerating, cornering, and braking aggressively will only increase the stress on your tires and decrease their lifespan.
Rotating your tires
Experts suggest that tires should be rotated every 8,000 kilometers or every 6 months. Every time you hit a barrier, pothole or curb, the alignment of your tires is affected.
Misalignment decreases fuel efficiency and will eventually lead to tread wear. Front tires have a higher chance to wear out, which means that rotation should be done front to back. This is also the perfect opportunity to balance your tires. Each tire has a heavy spot. This can lead to vibrations and uneven tire wear.
Regular checking of tire pressure
Maintaining your tires according to the manufacturer's suggested PSI will reduce the flexing and overloading experienced by the tire. This will also improve handling and fuel consumption because it will require less energy for them to function.
Fluctuation in temperature also has an effect on the tire pressure. This is why it should be checked once a month.
Smart choice of parking space
Don't park under direct sunlight. Exposure to the UV rays of the sun may lead to weather cracking. This usually occurs at the sidewalls and shoulder. If you swap your tires every now and then, store the tires in a cool place that can't be reached by the sun.
Pack light
Putting some thought into the things that you put in your car can also prolong the lifespan of your tires. Don't store heavy items at the roof box. This will affect your car's center of gravity.
You should check the condition of your tire every 6 months or whenever you feel that something is wrong. A bit of maintenance can help in saving a lot of money. Following the tips above can prolong your tire's lifespan, improve mileage, and secure the safety of your loved ones. It is best to consult a professional tire company who knows what is best for your car.
Written by the staff at KB Tire & Auto. KB Tire & Auto is the leading expert in tires Moberly MO has to offer.