Crown Mouldings are like jewellery for your home décor which are added to give beautiful charm and life to boring basic walls, ceilings and entryways. These make a strong design statement by highlighting and creating focal points in the rooms. Whether your décor falls in a classic or modern category, you can customize the whole with rich architectural details. You can transform a dull room to a lively one in a weekend. Here we will list some inspirational moulding ideas and you can discover fresh ways to give a finished look to walls, windows, doors and ceilings.
Mirrored Wall
This style is originally inspired by the European-style walls. The wall is covered with plexiglass panels which are a charming yet an affordable option. These panels are well painted and trimmed with the picture mouldings. This design has a reflective quality but doesn't break.
Alluring Elegance
You can consider applying modern crown moulding and picture framing. The size of frames varies depending upon spaces above doors, windows and art pieces in the room. The key to make the design eye-pleasing is to keep the space between frames quite uniform and the edges should be well aligned.
Classic Entrance
Beaded-board paneling is a necessity when it comes to design home in a classic cottage style. Generally applied as a wainscoting, it has clean, crisp effect when it is hung from floor to ceiling, especially in recreational and mudroom spaces.
Kids' Art Gallery
You can create a mini art gallery in your kid's room. A large wall frame with mouldings strips can bring good space to bring some creativity on board. Show off your kids' art work in this mini gallery. To design, you may paint the wall slighter darker shade to make this space a focal point. Make sure you arrange the art work in a way that the moulding frame looks large and eye catchy.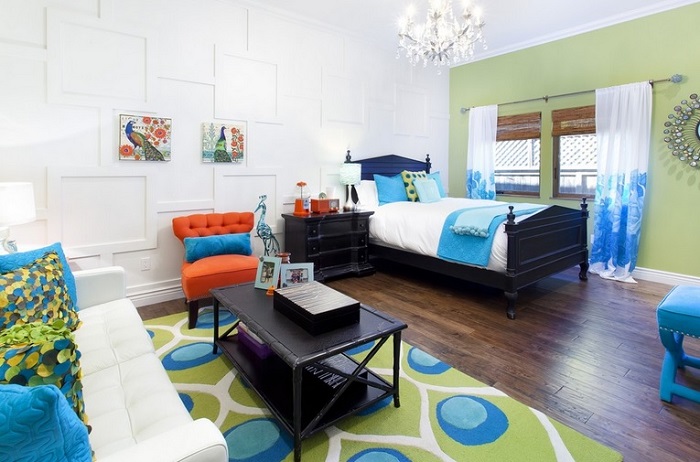 Tufted Wall
Add some interest and texture in your wall with moulding and fabric. Add a solid chair rail at a given preferred height. Place batting or foam between the installed baseboard and chair rail. They the area can be covered with cover with a decorative fabric. You may use buttons to bring a tufted look to the fabric.
Headboard Savvy
A single strategic placement can make a millwork more stunning by dressing the entire room for an architectural effect. Raised panels framed with moulding always create an impressive and gorgeous headboard. It is pretty common in contemporary colonial style houses.
Mix & Match
This design has a unique interest with a pair of wainscoting panelling. The walls are painted with a chalkboard paint to bring out a charming bistro mood. It really looks quirky when a moulding ledge at the bottom edge also holds a chalk and an eraser.
Shim Screen
Want to bring an attractive combination of glamour and vitality to your walls, you can improvise with a contemporary styled shim screen. Add few hinges to double fold the doors and try to create a folding screen. For classy finish, prime and paint both sides of the shim screens. It looks better if doors are painted with a slight contrasting color. Shims should be arranged in a decorative pattern and should be glued to the screen.
Chic Paneling
Good sized chunky boards are applied horizontally around a room which offers a creative and contemporary look.
There is no need to move walls to create a new look. You can dramatically change the decor with better manageable details like crown moulding. Along with decent paint hues and elegant window treatments, mouldings are a simple but effective way to add style to any room. The moulding designs act as a bridge between the walls and ceiling. If you manage to install any of the given options, you will have a prominent location in the house where the architectural highlights can shine.