When you are planning the décor of the house, floors must be given a good attention. Right style, color, and type of flooring can change the entire look of the space. There are basically two types of floors, floating, and non-floating. The floating floorboards are those which have individual planks and don't require gluing or nailing to the subfloor. Nowadays these are very much in demand because of the ease of installation.
Knowing more about floating floor 
Before understanding why you should get floating floorboards for your house, you must understand something about the product. The floating floor is not actually a flooring type but this is the installation process of the floor only. The floating floor can be similar to jigsaw puzzles where you put in pieces together to form a complete floor. The floor can be moved minutely to readjust as per requirement.
Types of floating floors:
Most engineered woods like plywood are glued or nailed to the subfloor. But many are floating floors that can snap in together and they stay together once they have clicked.
Laminate flooring is the best example of floating floor as no laminate flooring can be glued to the substrate. Almost all laminate floorboards are installed on the floating floor method which allows them to expand and contact with the relative humidity of the room.
Many vinyl flooring needs to glue with each other but some new floorboards like the LVF (Luxury Vinyl Flooring) boards are designed to float and can click together. They have grooves in boards which makes them lock with each other.
Cork flooring is another example of floating floor. They come in interlocking pieces that snap together with each other. The installation process of floating floors is very easy and you can complete your floorings within two to three days only.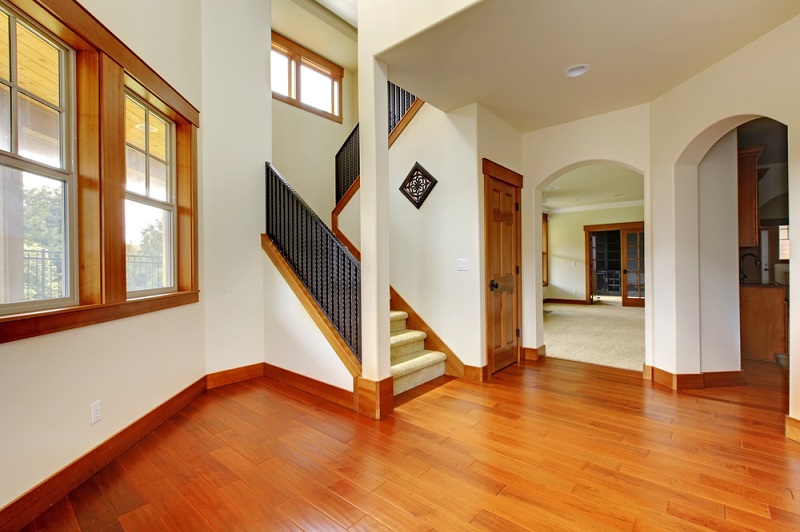 Why should you install the floating floor?
The floating floorboards to offer many advantages which is why it is becoming so popular among homeowners. Some of the pros of this floor are:
The best advantage that you get if you install the flooring using this method is that you no longer have to worry about expansion and contraction of floorboards. The gap available in each plank of flooring allows it to expand and contract as per the humidity of the room. So, you can use flooring like hardwood or laminated floorboards in even high humid areas like the basement.
It is very easy to install the floating floors as they come with tongue and groove mechanism. As it is very simple to just snap the boards together with one another, you can take it as a DIY project. You don't need any specialized tool to install the floor.
The flooring comes in planks that are cut in size and all you need is to snap them. So you don't have to worry about finding the carpenter. But still, to give a professional touch, you can hire some trained professionals to install such floors and they can easily complete your floors within few days.
The homeowners who want to renovate the house can think about the floating floor. They don't need to rip up the floor but they can install the floating floors on their existing floor only. This can help save money that would have spent on ripping the floor.
So now you can search these floating floors online and choose the best for your home. These floors are durable, long lasting and you can easily clean and maintain these floors in a normal way. To know more, you can search them online today.