Towing is a daunting task that requires preparation and caution as well. You have to be sure that you are not driving too fast, and that your trailer is properly attached. However, winter adds another layer of difficulty to accomplishing this.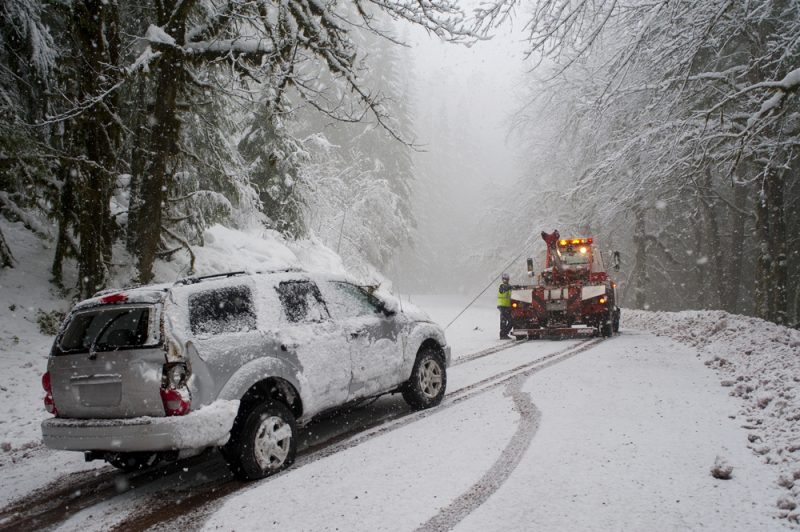 Winter opens up drivers to different kinds of circumstances. Icy roads, frozen windshields, and knee deep snow are just some of the problems you may encounter during a winter tow. If you find the need to tow or be towed in winter, fear not. Here are a few tips you can follow to travel safely:
Check Your Vehicles First
This is a very important step that requires full preparation not only for towing, but for all future travels. Car maintenance plays a big role on how successful your journey would be.
Driving during winter is difficult in itself. Imagine how easily you could get into an accident if your vehicle is not at its best condition? Always take care of your vehicle before any travel. If you're out to drive for longer periods during the winter, even have it checked by a professional just to be sure that you are safe.
Also, make sure that your vehicle is properly equipped for the snow. It is not enough that it is well-maintained; it must also be able to withstand the winter season. You may have a good looking car but it may not be good enough to brace the cold winter snow. You can do this by changing your tires into snow tires or snow chains on the wheels of your trailer.
Plan a Good Route with Multiple Breaks
Towing during the winter requires extra care, so you must not drive too fast or too slow. The icy road could be dangerous if you are moving as fast as you would driving a regular car. You can't be too slow either because you have to consider other drivers on the road. This is why planning is necessary. Driving a tow is difficult during winter. Sometimes, it is even too difficult to maneuver.
If you plan a good route with multiple breaks along the way, you'll be able to be more alert and careful with how you drive. You'll be more mindful of the pace you're going at and ensure a safe transit from point A to point B during the winter.
Be Prepared for Emergencies
Sometimes, no matter how careful you are, accidents absolutely cannot be avoided. Whether you get to your destination without any problems or not, it is always comforting to know you have emergency supplies with you. Get an emergency kit stowed in your vehicle for your personal needs like extra gloves, water, and first aid kits. It's also never wrong to carry extra emergency equipment. You might get into an accident and need tools to get you out, like snow tires, tire tractions, flares, batteries and ice scrapers.
Towing is never easy but it is a lot harder during the winter. However, with good planning, reading and preparation, you'll be more than ready to hurdle the even toughest winter roadtrips.
Written by the staff of Tiger Towing in Columbia, MO.