1: Why to Apply for a Resident Return Visa (RRV) (Subclass 155)?
If you are an Australian citizen, then only, you have the right to enter into Australia. But, if you are a non-citizen and are traveling abroad, you need to have a visa to re-enter Australia if you intend to return back. Usually, if you have a permanent resident visa and are traveling abroad, you can return back to Australia during a period of five years from the date of issue of the visa. In case the five years period has expired, you need to obtain a Five Year Resident Return Visa for re-entering the country.
2: Subclasses
Subclass 155 enables you to get the resident return visa so as to leave and re-enter Australia for five years. The subclass 157 allows you for three years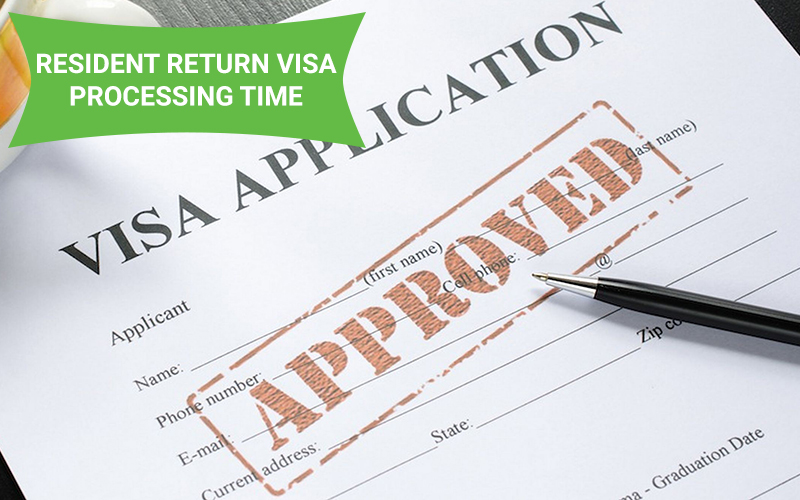 3: Eligibility for Application
For applying to obtain this visa, you must have spent two years in Australia, during the immediate past five years and must be
A Permanent citizen of Australia
A  former permanent resident of Australia and your permanent visa has not been canceled
A former citizen of Australia and have either lost or resigned your citizenship. As for instance, you became the permanent citizen of another country which did not allow dual citizenship.
If a member of your family needs to travel outside of Australia
If you are a Permanent Resident (PR) of Australia  and your visa has expired
In case you have lost or renounced your citizenship.
4: Validity of the Visa (155)
Such visa is usually valid for five years from the date of its issue, if
You meet  the residence requirements of two years
Hold substantial business in Australia
Have employment, cultural and personal ties for Australia
You have a strong requirement for traveling internationally. In this case, the validity of the Resident Return Visa will be only three months (Subclass 157). You may require this to see a severely ailing family member residing in Australia.
5: Expired Passport
On the expiry of the validity of your passport, your visa s still remains valid. Therefore, on payment of additional processing fees, you can get your passport re-issued and stamped on your new passport. You can travel with both the new and old one which contains your visa. You may like to know the resident return visa processing time.
6: Process of Submission of Application
This is where you need to hire the services of Migration Agent in Perth so that your resident returns visa processing time is minimized. You can submit your application for a Resident Return visa, from outside Australia through the postal mail using Form No 1085 or from inside, via online. You need to attach the scanned copies or certified copies of documents in evidence of the following
Certified copies of your Passport in support of your identity
Current or former Permanent Resident visa evidencing your status of immigration or
Your ties and attachment with Australia, evidencing that you have substantial  ties with Australia that may be related to your business, personal employment or culture
7: Time Involved
Much depends upon the Resident return visa processing times. In case you are in possession of a Permanent Resident status and lodge your application from inside, it may take just one business day for processing your application. However, if you are lodging your application from outside Australia, the processing time may be about two weeks.
In case, you are a former permanent resident, the time involved may vary between six to nine months if you submit your application from outside Australia. The resident return visa processing time will be the least if have furnished valid and full information as required statutorily. In order to be hassle-free, you should hire the services of Migration Agent in Perth and submit the application three months before the planned traveling
8: Cost Involved
If you apply online, the government filing fee for this visa is $360 and $80 if you submit your application through the postal mail.
Applying, processing, and issuance of Resident Return Visa (RRV) involve professional skill of the Migration Agent and the official paraphernalia. Since you have no option of choice for the latter, you should be choosy about the Migration Agent and the Migration Agent in Perth will be your best choice.