Winter is coming, and your vehicle needs some attention before the temperature drops down. In order to avoid unpleasant situations on the icy road, which can be very dangerous for everybody involved, make sure to prepare your vehicle. There are some crucial steps you should make before the first snow, and most of them are described in the text below, so go ahead get well informed.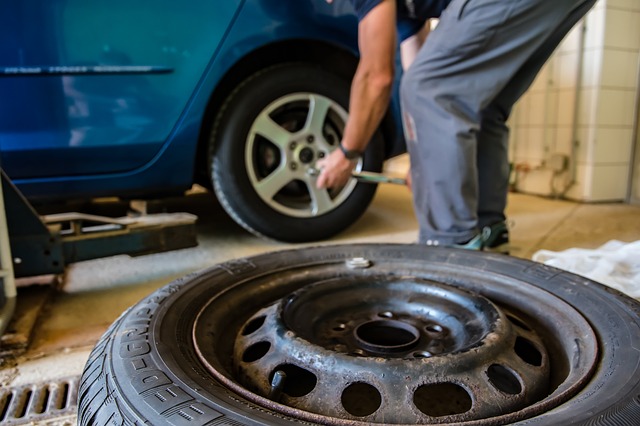 Take care of tires
One of the most common problems drivers encounter in the first few weeks of winter, are most certainly flat tires. If you want to avoid changing the tires in the middle of the frozen road, make sure to air them up to the maximum recommended pressure. This simple precaution will save you a lot of money as well since the call to a car repair service can be very expensive. Don't procrastinate with this, since well-pumped tires will decrease fuel consumption as well.
Create a "winter supply" box
Even if you do everything right when it comes to winter preparations, something can go wrong during the drive. Because of that, make sure to create a supply of the essential items which can come in handy if you get stuck in the middle of nowhere. You'll need a couple of blankets, change of warm clothes, cell phone for calling the emergency, and a few cans of food. Don't forget to bring a road flare as well, especially if you're going on a longer road trip.
Check the fluids
First of all, you should see if the engine oil is ready to be changed. It is good to know that different oil works much better during the winter than in summer, so go ahead and change it as soon as possible. Check the manual for recommended changing interval, and complete this task. Fresh oil will make your engine stronger and more reliable while affecting fuel economy in a positive way. In addition, check if you need to add some antifreeze, brake oil, windshield wiper fluid etc. If you're inexperienced with these tasks, feel free to seek help at the nearest car service station.
Take care of the exterior
Once you're done with all mechanical tasks from your to-do list, go ahead and spend some time washing, waxing and undercoating your car. The latter is highly recommended during the winter months since sand, ash and salt from the road will stick to your car, and start developing rust extremely quickly. It would be great to wash, wax and undercoat multiple times during the winter, so you can make sure no damage will be done. In order to keep exterior and undercarriage safe, take care of them at least once a month.
Don't get stuck in the snow
This sounds like a really obvious tip, and it's easier to say than to do. In fact, there is something you can do to avoid getting stuck in the snow, especially if you're using a vehicle with rear-wheel drive. The best way to keep your car safe while going through deeper snow is to put some weight in the trunk. This simple effort will provide you with better friction, and the back of your car will get much more stable. The front of the car is already steady and safe since engine, battery and other heavy parts are there. Invest in a couple of sandbags and put them in the trunk.
Final thoughts
Besides everything mentioned above, don't forget to check the state of battery, belts, and hoses. These might not sound very important, but keep in mind that even a minor intervention on a snowy road can be very difficult and unpleasant. Save yourself a lot of trouble and get your car ready for winter conditions.