Multimedia refers to the integration of graphics, texts, audio, animations, or drawings which are computer controlled. The content in the multimedia can be shown digitally through traditional media or contrast media. The Multimedia technology uses interactive elements of the computer to deliver messages.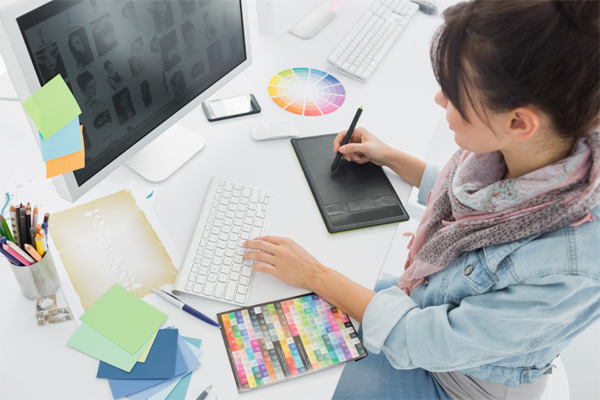 The Multimedia presentations cab be seen on stage, projected or transmitted. It can also be playedwith the help of a media player. The broadcast of the multimedia presentation can be either live or a recorded one. There are various formats of technological as well as digital multimedia which aims to increase the user's experience. They convey the information quite fast and easier.
The Multimedia courses help students in learning the usage of computer and design interactive material. The students are offered training in fields like website development software such as CCS, Adobe CreativeSuite which is inclusive of Flash, Photoshop, Dreamweaver, and Illustrator. The course will also offer insight on designing techniques with multimedia technology.
The Multimedia courses will also encourage the students to develop their own unique creative style and make personal digital art. The course also helps the students to design a portfolio for prospective employers. The major objective of the multimedia course is to teach the students the developing of multimedia programs. The secondary objective is to teach them how sound, images and videos can be digitalized.
The Multimedia Technology course includes:
Website design fundamentals
The Eligibility Criteria for the applicant:
For a degree or Diploma in Animation, the minimum qualification is the 12th class from recognized institute.
Applicants with graduation degree in any stream can be considered eligible enough to join the PG course.
Who should pursue the Multimedia Course?
The students who have a keen interest in learning various kinds of technology and media entertainment such as film studios, journalism, television, video production, computer animation or interactive media can opt for the course.
The course will focus on emerging trends, standard methods, and technologies to manage the media.
Various Courses Offered in Multimedia:
The Multimedia course offers various degrees such as Diploma, certificate course, undergraduate course and post graduate course.
The community colleges provide associate's degree that offers introductory education in the field of multimedia.
Mostly, the multimedia course will be inclusive of programs such as fundamentals of website designing, Interactive Media, Electronic Imaging, and Animation, graphic design, introductory photography, Multimedia programming and Digital editing.
The Programmes offered in the graduation degree course includes Communication & Emerging Media, Animation and Communication & Technology.
The career prospects after the course:
A degree in Multimedia will help the student in fetching a great job opportunity; There are many career options open to the student such as web designing, advertising graphics, computer games designing, new media and animation.
Schools, Film production firms, video conferencing and publishing houses also recruit Multimedia professionals.
The Multimedia professionals also have the opportunity to work as flash developers, publishers, network engineers, sound experts, graphic artists, animators and project managers.
One can also work as a freelancer for various firms on a project