Since the arrival of the internet, human lives are eased altogether. The internet has brought content amongst people, relating to the flustering issues that they face daily. As a result, the internet services are evenly used by people every now and then. Due to the persistent demand of high quality internet services, the broadband connections are raising at the peak rate. Therefore, ascertaining the best internet service provider amid the lot becomes difficult. Usually, you rely on a kin's suggestions or Quora thread to identify a high speed internet provider, today. To help you out, here is the list of the best broadband connections in Delhi. These internet connections provide a speed of 50 Mbps at a reasonable cost.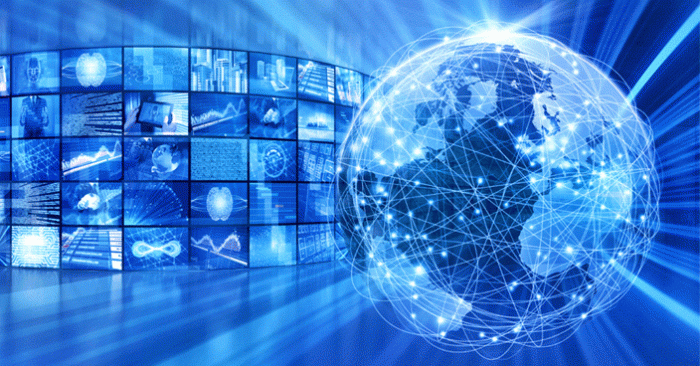 1. Hayai Broadband Connection
The broadband connection was incorporated in 2011.Since then it has been providing quality internet services to the people, nationwide. It renders consumer-friendly internet plans, starting from Rs. 899. In the initial plan, the internet connection charges a pre-service levy for 100 Mbps along with 50 GB bandwidth cap. The company also offers 1Gbps plan under FUP policy at the price of Rs. 5,099. By rendering numerous services, the company has become one of the top internet service providers in the capital city, Delhi. Besides providing services in Delhi, its internet connection has expanded to other cities as well, namely Maharashtra, Gujarat, Karnataka, Rajasthan and Tamil Nadu.
2. Hathway broadband Connection
This broadband internet connection is providing internet services to 13 major cities in India. It supports 50 Mbps speed to the internet users. Its plans are relatively higher, ranging from Rs. 2099 for a three month time period. Within this plan, the company provides 50 Mbps with a 20 GB data cap. The company offers a special internet plan called 'Adv Fiber HD 125 plan' in which it provides 125 GB data cap in a price of Rs.3749. This high-speed internet connection has spread a wide network in 13 cities, namely- Mumbai, Delhi and Bangalore, to name a few.
3. Timbl Broadband Connection
This internet service provider is new in the broadband industry. Within a small time, it has bestowed users within numerous facilities, which even reputed broadband connections are unable to render. The internet connection provides you with a good internet experience across multiple devices such as computer, laptops and tablets. If you use this broadband connection, then online streaming will never be perturbed. This internet service provider renders flexible internet plans, according to customer's needs. Its plans start from Rs699 for 5 Mbps internet speed, providing unlimited internet access. Besides this, there are vast types of internet connection plans, depending on the number of users and internet usability of a family.
4. Den BoombandInternet Service Provider
Basically, this internet service provider focuses on the northern region of the country. Its plan rendering 100mbps has priced Rs. 1200, offering 30 GB bandwidth cap; whereas the 100 Mbps plan starts at a price of Rs.3500, providing 100 GB data cap. It has an unusual way of expanding its plans, wherein it utilizes a vote based system to know the response of users to a particular plan.Likewise, they get customer responses for each and every plan and accordingly, they expand their plans to incorporate better customer rapport. However, at times, it provides slow services to the users and disrupts the high-speed internet. The internet connection provider has only 3 cities under its coverage area, namely Delhi, Kanpur, and Gurgaon.
The above-mentioned information tells you the best internet service providers in Delhi. Their detailed information and data plans are also described above. Therefore, make an intelligible choice before installing any broadband plan.