Advances in modern technology have made it easier than ever before for anyone with a printer and a cheap PC to design and print their own product labels manually. You buy some sticky paper, you make sure there's ink in the printer and you hit the button – precisely why so many have begun doing exactly this in favour of siding with pro printing houses.
Given the immediate savings, convenience and control over the whole process, it seems like a bit of a no-brainer…at least on the surface. But when you pick away a little deeper to consider the real meat of what's happening when labels are both needed and used, it's actually not quite the economical and simplified route it seems to be.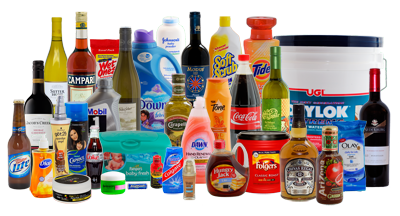 Are there any real benefits to partnering with professionals for label-printing purposes? Indeed there are – here's a look at just a few key examples to illustrate the point:
1 – Stellar Results
Beginning with the most obvious and the most important benefit of all, it's simply impossible to produce DIY labels that are even in the same league as those that come from the pros. Yes, your homemade efforts might look nice and yes they might technically get the job done, but when you bear in mind that every last label is a firm and frank statement about you, your business and the way you operate, can you really afford to go with something that's just 'ok'?
Of course you can't, which is why it's important to go with a pro printing house that can make sure the right impression is conveyed to every last person that takes a look at your products…hopefully, a heck of a lot of people!
2 – Sheer Numbers
When getting started with a product, chances are you'll only be needing a relatively small run of labels printing off for the first few batches or so. No problem at all for a DIY printing effort, but if your target market takes kindly to your offerings, you're going to immediately need a much larger batch printing off as soon as possible. Now, had you sided with a solid partner in the first instance this would be easy as sending a single message. If on the other hand you went solo, you'll first have to go about the searching, vetting, ordering and admin processes before getting your labels printed and mailed out – a huge roadblock that could prove costly.
3 – Consistent Quality
Printing at home/in the office is an acceptable way to go when consistency isn't of the utmost importance…this being an example of a scenario where quite the contrary is the case. When you look on a shelf and see ten of any products with at least half of them presenting slightly different defects or imperfections to their labelling, chances are you don't get the impression of a quality brand that means business. Instead, it comes across as a bunch of cowboys playing at running a business with no real regard for quality and attention to detail. These are the slight hiccups that can cripple a product's chances of making it big.
4 – Consultancy and Expertise
If you decide to go about printing all of your own labels in-house with no outside help, the only party on-hand to speak to with any concerns or queries you may have is…yourself. Chances are you don't know everything there is to know as it's unlikely that label-making is a skill you've been honing for decades – exactly why it pays to partner up with a professional. There will be so many little questions and concerns to address along the way – should I choose flexographic or thermal labels? What kinds of trends are making it big right now? Which label sizes work best for which products? All these and more you'll find yourself alone in tackling unless you take at least a little help along for the ride.
5 – Long-Term Savings
Last but not least, to gun for real savings by printing all labels manually seems to make sense, but is at the same time quite often misguided. The reason being that although pro printing services don't come for free, they're certainly cheaper than investing in the necessary printing equipment and the on-going ink and paper refills needed along the way. Even in the case of relatively modest label printing projects, it's almost always cheaper to have those already in possession.