There is zero room for errors or delays when hiring a court reporter. The onus is on you to ask the right questions, to know what to look for in a court reporter, and where to find qualified court reporters.
Maybe this is the first time you've been asked to find and hire court reporters in Pittsburgh or another major city – so we want to make sure you do it right. And yes, we admit, some of the questions we suggest you ask when hiring a court reporter can appear tedious or obvious, but remember, you've been tasked with finding the right person for the job.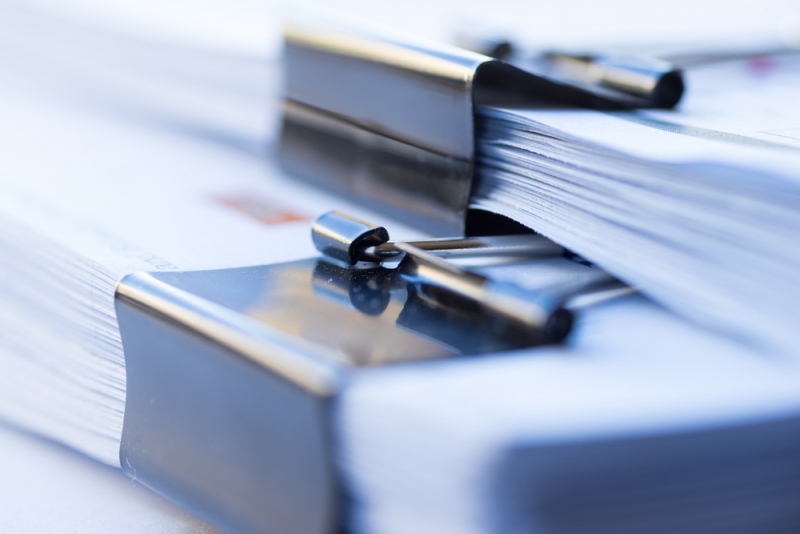 In this article, we've put together our go-to guide for how to hire a court reporter. We have experience working with court reporters across the country and have learned which questions to ask and why you need to work with a trusted court reporting company.
Questions to Ask When Hiring a Court Reporter
When interviewing a court reporting company, make sure you ask the following questions:
How are your court reporters trained?
Each state has its own regulations and standards for court reporting training and certification. Ensure that the court reporting company uses only fully-qualified court reporters. Don't be shy to ask what skills and expertise the court reporters have as a result of their training. Some court reporters hold additional certifications beyond state requirements, such as: Registered Professional Reporter, Registered Merit Reporter, Certified Legal Video Specialist, and more.
How do you guarantee accuracy?
100% accuracy is a definite requirement in court reporting. Ask the company how they ensure that their court reporters meet this accuracy requirement. Enquire about the review process, the workload of the court reporters, and the experience of the court reporters.
What do you do to ensure confidentiality?
Too many times we've read articles about key legal information being leaked. You do not want this to happen to you. Make sure that your court reporters in Pittsburgh or elsewhere adhere to tight rules of confidentiality. Ask the court reporting company how they share and transmit data to guarantee your data is protected from hacking and security leaks.
What does the price break-down include?
You need to go beyond the final price for the transcription and court reporter services. You need to know exactly what you're paying for. Will your court reporter be working only on your case? Does this price include additional copies of the transcript? Is there an extra charge for the use of a deposition suite?
How do I schedule a court reporter?
Remember, you want to hire a court reporting company that is modern and is easy to work with. Ensure the company has online scheduling and allows you to book a specific court reporter in advance. You don't want to be left scrambling for a  court reporter.
Of course, there are many other questions you need to ask when hiring a court reporter, but for us these are the key top five questions. Remember to ask about back-up plans should the scheduled court reporter not be available or how data is backed up and about the use of the latest court reporting technology.
Why You Need A Trusted Court Reporting Company
The good news is that more and more people are choosing court reporting for their career. In fact the Bureau of Labor Statistics predicts the job outlook for court reporters will increase through to 2026.
This means two things: there will be more experienced court reporters available and the demand for court reporters will increase. Because of the nature of the legal industry and the evolving role of court reporters, it can be challenging to find a qualified court reporter.
Thanks to technological advancements that allow court reporters to diversify and the rise in law firms moving to legal process outsourcing, you need to have a trusted court reporting company that you can rely on. This is why the questions you ask when hiring a court reporter are so key.
Do your research, talk to colleagues, read online reviews, talk to the upper management at the court reporting company, and know exactly what you're getting.
There is zero room for error, missteps, or do-overs with your transcripts. Know that you've taken the right steps to hire an experienced court reporter from a proven court reporting company.