Technology is now an integral part of our society. Companies in all sectors have found that technology is vital for conducting and administering many aspects of business, which is why employers look for tech-savvy applicants to fill job vacancies.
To better prepare students for the tech-driven professional world, educators have integrated technology subjects into mainstream education. Some schools even offer specialized tech programs to teach students these very important skills.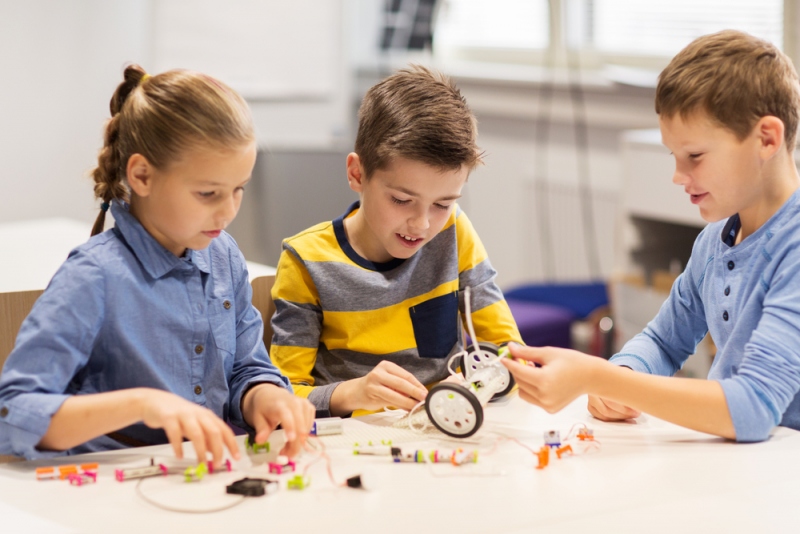 Educators are teaching tech
Technology is being introduced to students earlier in their school life than ever before, and as a result they are becoming familiar with tech at a much earlier age. That results in students being better prepared for the high-tech business world on practically any career path they decide to follow, including STEM-related jobs.
Classroom technology provides a captivating and interactive learning experience. Computer software allows teachers to engage with students in the classroom and to oversee student group projects as they work. Teachers are now utilizing technology to bring coursework to life and inspire career choices.
Technology in the classroom has become a more effective way of explaining subjects to students through the use of various learning styles. Whether it is via mobile devices or virtual reality, students who will become the next generation of innovators are engaging with the latest technology in the classroom.
They are learning more than how to use technology and software, they are also being made fully aware of internet safety guidelines and cybersecurity.
Getting the best tech education
Preparing for a career in tech can be as simple as starting with specialized academic programs during high school. In addition, innovative technology studies are now an element of international school curriculum around the world.
A tech education not only prepares students for the workplace but also ignites their interest in schoolwork that they find interesting. Students who thrive better in task-oriented or hands-on learning environments do well in tech programs. High school students with a low GPA can work hard to develop skills while boosting academic performance with the help of high school tech education programs that allow them to work at their own pace.
Entering the professional world
No matter what career the future holds, tech-literate job candidates are highly sought after by employers. In Colorado, a software engineer salary can even arrive at a six-figure mark annually depending on your expertise. Hiring managers are looking for employees ideally with some experience in the workplace, which recent graduates are of course lacking. However, a robust resume with a hands-on tech education is extremely valuable and makes recent graduates of such programs more appealing to employers.
Tech job growth
Students who specialize in technology are more likely to find excellent career opportunities in today's job market. Studies show that the number of jobs available to those with tech skills will continue to increase as will the number of unfilled tech jobs.
That is why interested students should focus their education and career paths towards the field of technology. Tech jobs provide better pay than the typical salary for almost any other career.