The latest decorating trends reveal that a minimalist design approach is one of the most popular among the millennial generation, with "fewer pieces that are more interesting and beautiful versus more pieces."
If you're hoping to do the same but don't have the money to spend on a few eye-popping pieces or are going for another style on a tight budget after purchasing your new home among the Boston houses for sale or anywhere else, you don't have to put it off. Make it happen by taking advantage of these ideas that look expensive but won't cost you an arm and a leg.
Layer Your Lighting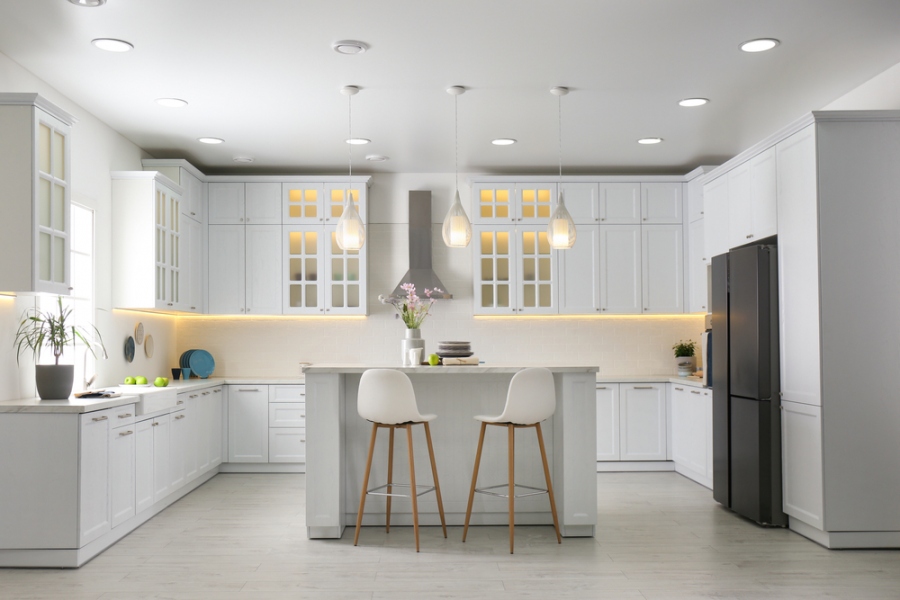 Having a variety of light sources will add depth to any room, and you can often find some great lamp bases at thrift stores and lampshades at retailers like Target or online. Hanging a beautiful pendant life in place of a traditional table lamp adds elegance, or you might place candles around the room in reflective hurricane containers. Dimmer switches can make the space feel more expensive, too, by adjusting the lighting for a warm and cozy atmosphere.
Display an Antique
You might be surprised at the antiques you can find that are affordable but have a big impact on a room, with a patina that can't be recreated in new items found at those big-name stores. Look for something that looks like you picked it up at a flea market in Paris, like an antique picture frame, mirror, trunk, or sculptural wall sconces.
Add Curves
When all the lines in a room are straight, the lack of depth makes it uninteresting, but you can create interest and a more expensive look by using a variety of shapes – curves really upping the luxurious factor. Have you ever seen a Victorian fainting couch? If not, Google it, that's what you want to go for in your furniture and accessories.
The Right Window Treatments
There's almost nothing better for making a room look pricey and bespoke than luxurious curtains that hit the floor. The key is to never purchase draperies that are too short as it will make them look cheap no matter what the color or fabric. If you can, go custom. It may be more expensive, but if you want to make a little investment in the room, it's one of the best ways to do it. Another option is to make your own, purchasing a sheer, lightweight cotton fabric and then take it to a tailor to turn it into gorgeous, billowy drapes at a low price, usually under $40 each. For the rods and brackets, head to Ikea for some basic black ones that won't be noticeable.
Fresh Flowers
Flowers are a great way to add pops of color and a lift to the mood of the room. The larger the bouquet, the more luxurious it will look – a  full, large boutique of flowers placed on a mantle or coffee table adds an instant touch of class.
A Large Piece of Art
An oversized piece of art that grabs the eye provides a luxe feel, but don't go with a boring, anonymous landscape that looks like a screensaver. Instead, check out estates sales, vintage shops, and so on to find a piece that has a backstory. If you have a creative streak, you might even do it yourself, picking up a giant canvas at a hobby or art supply store and the medium of your choice.