Road accidents are rampant now days and as a result of this a huge number of injuries and fatalities take place every year. This calls for driving safely on road but before that it is very much important to get trained from a reputed driving school. Especially those, who are looking forward to get a driving license and want to be efficient in driving, need to find a good driving school that can train them to be defensive and expert driver and prepare them to handle any critical condition they might encounter on road with ease. Consider this an important investment for your future safety on the road and nothing bur expert driving lessons are needed for this.
Choosing just any driving school is not enough to make you an efficient driver and clear up the hitches in your driving. There are many driving schools where you cannot expect to get same quality of courses. To be an efficient driver and obtain driver's license effortlessly and easily it is important for you to get hold of the right training school.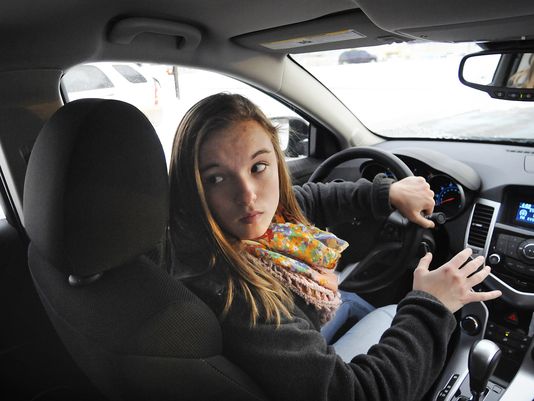 Here are a few tips that can help you to choose the best driving school for you:
Find your options: Perform an online search to find out the best driving schools in your city, once you have identified a couple of driving schools, move on to the next step. It is also a good idea to flip through the yellow pages or get recommendations from family and friends.
Check the reliability of the driving school: Make sure the driving school you are going to choose is reliable, trustworthy and you find no negative feedback from past customers. Check out if it is accredited by the DMV department of the State. It is important for you to take your driving lessons from a recognized driving school. To find it out, simply call and inquire from the school or check through their website. You also need to get all detailed information about lesson packages and the pricing. Once you find that the prices are ideal, you can schedule a visit. It will be good for you to opt for a driving school which has years of experience in the field offering training to people of all background and ages. To be a defensive and good driver, it is important to make the choice correct.
Duration of the Course and Curriculum: A vital part to consider is course curriculum; at a reputed training school you will be offered with several programs designed by the qualified, capable and experienced instructors. Choose the one that suits your needs and designed in a way to help you learn driving in the easiest, safest and quickest manner. It is equally important to check the duration of course which is usually divided into two parts – classroom and behind-the-wheel.
At a good school you can be rest assured of enjoying a comprehensive learning experience in a friendly and professional environment. Learning to drive is quite critical but it is also true that it needs to be a fun experience at the same time. At the best of driving schools a strictly private behind-the-wheel instruction is provided where there are no other passengers or students present in the car.
The Driving Safety Course at a good school will help you learn all essential skills like defensive driving and the basic mechanics as well. So, choose the right driving school to be an efficient driver and learn driving at your convenience.
For more information log on to: http://www.1866teach16.com/