Mumbai is a beautiful city full of life, natural beauty and passion. The city that never sleeps works hard and plays hard. There's something for everyone here, especially those who love to be around nature. You may have to drive a bit away from the heart of the city, but Mumbai and the towns around it are a prime location for bird watching, wildlife activity and nature tours. Mumbaikars love bird watching, and its become a top location for the activity around the country. There are gorgeous Nilgiri Wood Pigeons, Malabar Whistling Thrushes, White-cheeked Barbets, Brown Wood Owls, and many exotic birds flocking the area.
Here's two of the most interesting ones near Mumbai –
1. Satpool at Dombivli
Satpool is a magical destination for bird watchers, as it houses some of the last swathes of rare bird eco-systems. You can spot shorebirds like gulls and terns, as well as find some beautiful bitterns and crakes among the small ponds that are scattered around the area.
You need to bring your adventure spirit along for this one, but the experience is wonderful when you get to see some rare birds flocking the neighbourhood. There are some gorgeous exotic birds here including the Yellow and Cinnamon Bitterns, the Ruddy-breasted Crake, the Slaty-breasted Rail, and the striking Watercock. These birds make a rare appearance when the season is right and have been known to attract visitors from across the country.
2. Tansa Wildlife Sanctuary at Thane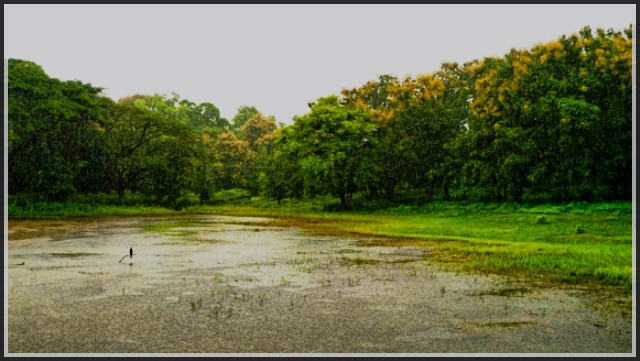 This is a gorgeous bird watching tour that has rich history, elegant beauty and some wonderful people coming in large numbers to witness beauty. When travellers come from across the world to view the birds here, they stay at The LaLiT Mumbai, the best heritage hotel Mumbai has to offer, making it a prime spot to start your bird watching escapades. The Tansa tour is a bit of a drive from the city, so ensure that you go early. It's a well-known paradise for birdwatchers, so it will get packed quickly.
Travellers head over to the beautiful Tansa Lake with binoculars and high definition cameras to capture all that nature has to give to us. There are more than 50 species of mammals and 200 species of birds around the sanctuary, and they're all at peace at this wonderful location.
You can bring family members and loved ones to check out some of the prettiest birds that India has to offer. The trail can become a long one, so make sure that you bring along some snacks and food items along the way. In fact, most travellers have a light lunch at Tansa, and return to enjoy a grand dinner at the Baluch, which is touted as one of the top 10 restaurants in Mumbai.