October is here, and so is the cooler weather. For many people, this kind of weather is great for motorcycle riding. If you are one of those riders who love bike riding in the autumn weather, you will want to make sure your motorcycle can handle the changing weather. During the fall season, all of the beautiful leaves are falling and it can be hazardous for some motorcycle riders.
Sometimes drivers can be distracted by their surroundings, and they may fail to pay attention to the highway. As all of the leaves begin to pile on the roads, they can become slick. If the roads are dry or wet, riding on stacked leaves can make it extremely difficult to come to a stop. It is always wise to keep the recommended distance away from other riders and vehicles. Reducing the speed of your bike and paying close attention to your driving can make a huge difference in preventing accidents.
Unfortunately, accidents do happen. We are all aware of that. When more than one person is involved in a collision or other type of accident, blamed me be thrown around and placed on the other person. Sometimes it can be clear who may have been at fault in an accident, and sometimes it takes more digging to discover what person may have caused the accident.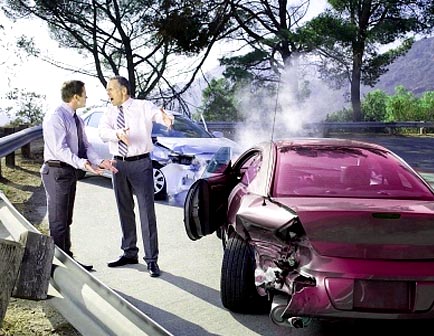 Regardless of the situation, it is recommended that an accident solicitor is hired to handle the situation. The law allows for those involved in an accident to receive reasonable compensation for injuries, and other things such as repairs, lost wages due to spending time away from work, and the costs of medical bills.
In the cooler weather, you should dress for the weather. You do not want to be distracted by the cool weather because you do not have on the proper attire. It is a good idea to have your gear with you just in case it gets cooler than you expect it to. If you are riding while you are cold, it can cause a number of distractions that could have been avoided. If you are shivering or riding in an uncomfortable position, you are reducing your ability to drive safely. If your helmet has a shield on it, you will want to have a visor or helmet that is not easily affected by fog.
Taking the necessary precautions before you head out for a motorcycle ride can prevent accidents and injuries. If you or someone you know has been involved in a motorcycle accident, and you need guidance on the steps you should take, contact us.
Attorney Dianne Sawaya is licensed to practice law in Colorado and the District of Columbia. Dianne Sawaya has practiced law for nearly 30 years, and has devoted more than half of those years to achieving personal injury settlements for accident victims. She practices law in Colorado District Courts, U.S. District Courts in Colorado and Washington, D.C., and U.S. Courts of Appeals in Colorado and Washington, D.C.