Planning for a vacation? Why not visit Belize. Belize is a country in Central America known for its spectacular beaches, rich history and of course, the land of the swaying palm trees and colorful fiery sunsets. This destination is a paradise for nature enthusiasts and the like looking for an authentic experience outside the hustle and bustle of city life.  Check out theseBelize vacation rentals to ensure that your stay will be a remarkable one. Belize is also an ideal destination for volunteers, anthropology and gap year adventures due to its natural grandeur, social needs, and the wealth of Mayans' arts and culture. In addition to that, Belize is also home to the second largest barrier reef, a haven for those who enjoy SCUBA.  See the colorful world down under as you dive into the crystal clear water. Since you're there, don't forget to try to eat some freshly-caught lobster. Make the most out of your vacation. It's time to unplug.  Forget about your work and deadlines for the meantime. This time, it's all about enjoying the scenic landscape the place has to offer. Take a break, you deserve it!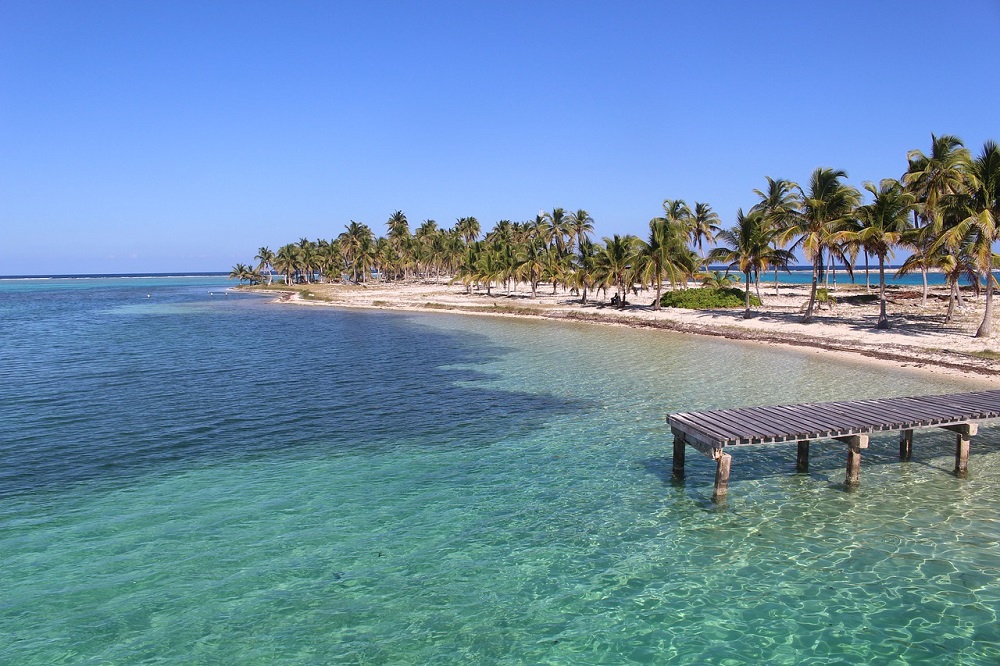 In order to experience the best of Belize, here are some tips to turn your vacation into a remarkable one.
Know when the best time to visit Belize. One of the good things about visiting Belize is the weather. Belize is warm year-round yet comfortable. Even in the hottest summer months, coastal sea breezes and rain forests will keep you cool. During winter, it is expected to be cool but never very cold. To sum it up, the climate in Belize is just perfect.
Peak tourist season in Belize runs from October to February. Prices during summer months are intensifying. Winter season runs from April to August where the hotel discounts also pave their way. Belize's dry season is between February and May and has fewer chances of rainfall than the rest of the year.
Regardless of the season, rest assured that you'll have plenty of things to do and explore in Belize.
Take it easy and be friendly. In Belize, if someone hollers or catcalls, which commonly happen in the area, residents' don't appreciate if they are being ignored. The best response is to just laugh or smile. You can try to tell a friendly joke in return and continue to walk away. In addition to that, Belizeans do not like confrontation so it is best if you avoid it. If you find yourself in an awkward situation, with due respect, simply excuse yourself so as to avoid any arguments.
On the other hand, Belizeans are friendly in nature. They are eager to communicate,  they want to interact. If you're willing to converse with them, the better off you'll be as a tourist. Be friendly and make some local friends. Just remain to be open-minded and interested in interacting with the people around you.
Language. English is the official language of Belize so it is okay to communicate in English though majority uses Kriol as their language.  To give you an overview, Belize used to be a colony of Britain. In fact, Belize is the only English-speaking country in Central America. But due to its proximity to Mexico and Guatemala, occasionally you'll hear Spanish as well. Majority of the locals' communicate using their mother tongue.
Don't be afraid if you don't understand everything or some phrases. Locals are very much willing to teach you phrases you don't know. Here, even the language is as challenging as the adventures.
Don't get tricked.  Learn the art of haggling with the street peddlers because some of the crafts being sold are overpriced. Prices being offered are absolutely negotiable. Even if you're really to buy something, negotiate. Don't be afraid to walk away, don't worry, you'll surely find the same at the other street vendors.
In addition to that, avoid being flashy and take care of your belongings. Belize may be your dream destination but you still need to be vigilant about your belongings.
Moving on to the currency used in the area, both American and Belizean dollars are widely accepted.
Respect the nature. If you don't know how to respect the natural habitats around you, Belize is not for you. Forget it! This is the number one rule that a traveler like you must abide. Lend a helping hand in maintaining the natural grandeur of Belize in your own simple but significant way.
Delays may occur. Don't be disappointed if there are some lapses in the schedule. This happens especially when you're in the cays. When choosing to take the public transportation vehicle like buses, make sure to ask the driver first to where the bus is going before hopping on to make sure that your getting in the right bus that will bring you to your desired destination.
Go outside the city of Belize. Belize City can be dangerous and is downright dirty. Even locals try to avoid it given the dangers and pickpockets. Though you'll probably have to fly into Belize City, I'd recommend getting out of there for the remainder of your trip, either to the cays, down south, or inland.
Ready to visit Belize? Yes? Well, the time is now, turn your dream adventure into reality. It may be a small country but it's packed with adventures that you'll surely enjoy. Don't forget to keep in mind the things we've mentioned above to ensure a fun-filled and remarkable Belize vacation.