Very rarely will an entrepreneur start a business that doesn't need any changes to ever take place throughout the lifetime of their company. Whether these changes come about as a result of a new process unit or just an improvement that needs to take place in the way things are done, there are going to be some changes that will happen so that your business can continue to function at its optimal level. However, instituting these changes can be challenging. So to help make it easier to streamline your business with new and improved adjustments, here are three tips for initiating a new process within your business.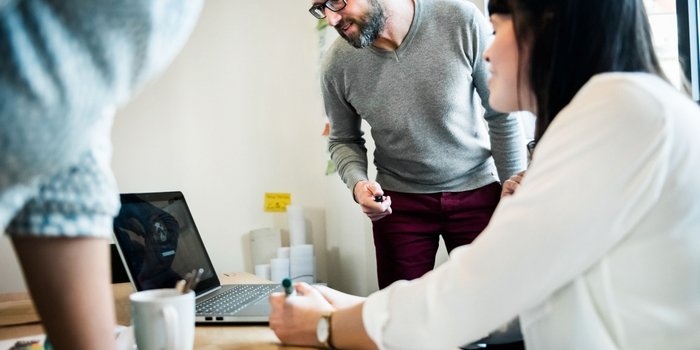 Start Small At First 
Even if you notice that there are a lot of things that need to be changed as your business progresses, it's important that you don't try to throw all these changes into place at the same time. Especially if you'll be needing to train your employees on these new processes, it can be a real challenge to have too many new things to learn at the same time. One way to see how disruptive a new process will be, according to the editors of AllBusiness.com, is to start the changes with just a small group of employees. This will help you to learn from them about the best way to roll out the changes to everyone in your organization.
Try To Train In A Hands-On Way
When training is necessary for the new changes or processes you're initiating, it's vital that you train your employees before you go live with your new way of doing this. But because different people learn in different ways, it can be hard to know the best way to go about teaching a large group of people how to do something new. To help with this, Heather R. Huhman, a contributor to the Huffington Post, suggests that you try to give as much hands-on training as possible. While some may learn well from being told what to do, it's often a safer bet to allow your employees to have some hands-on experience to ensure they feel comfortable and confident using the new processes.
Know You'll Likely Face Some Resistance 
Regardless of how much training your give and how subtly you try to make these changes, it's likely that you'll face some kind of resistance from at least a few of your employees. Change is always hard, especially if your employees feel that they won't be able to quickly pick up on the new way of doing things. To combat this, Stephanie Hammerwold, a contributor to HR Gazette, trying to meet your employees where they are so you can help them make the baby steps necessary to get them on board with your new processes. Once you get over this initial hurdle of resistance, it will make it easier to bring on further changes in the future.
If you're worried about starting some new processes in your business, consider using the tips mentioned above to help make this adjustment go a little more seamlessly.