Chicago! America's "second city" is beautiful, historic, and packed with attractions of all kinds. It's a must-see destination for tourists, but its size and wealth of interesting things to see and do can be intimidating. We're simplifying things by showing you an ideal itinerary for three days in Chicago with a focus on three iconic neighborhoods: the Old Chicago Water Tower District, Lincoln Park, and Boystown. Make the most of your trip by mapping out each area and finding different landmarks, shops, restaurants and more with your mobile device. Stop by any of the AT&T Stores in Illinois to check update your device, grab some headphones or check your coverage before your trip.
Day One: Old Chicago Water Tower District
The Old Chicago Water Tower District is a historic district in Chicago's beautiful Near North Side. It's in a perfect spot for downtown visitors looking for a quick jaunt north: you'll find it right along the Magnificent Mile, Chicago's main shopping drag. The Magnificent Mile is a must-see attraction in its own right, of course — high-end shopping and great deals set it apart — but Chicago's old water tower and its environs are well worth some of your tourism time!
The Chicago Water Tower itself is a gorgeous stone structure that looks almost like a miniature castle. It rises narrow and vertical on Michigan Avenue (it's in Michigan Avenue's "Magnificent Mile" stretch). Nearby, you'll find two other beautiful historic structures: the Chicago Avenue Pumping Station and Chicago Fire Department Fire Station.
Day Two: Lincoln Park
Lincoln Park is, of course, a park: a massive waterfront park, to be exact, although the residential area around the park is also referred to by the same name. It stretches for seven winding miles of shoreline along beautiful Lake Michigan and it's full of things to see.
Lincoln Park is home to some of Chicago's most essential museums and cultural attractions. You'll find Chicago's main zoo, Lincoln Park Zoo, here, as well as the Lincoln Park Conservatory, Chicago History Museum, and Steppenwolf Theatre. And, of course, you don't need to stick to ticketed attractions: the park itself is gorgeous. Spend time wandering on its green grasses and beautiful paths. Be sure to take a long look at Lake Michigan, which is as attractive as it is imposing. They don't call them the "Great Lakes" for nothing!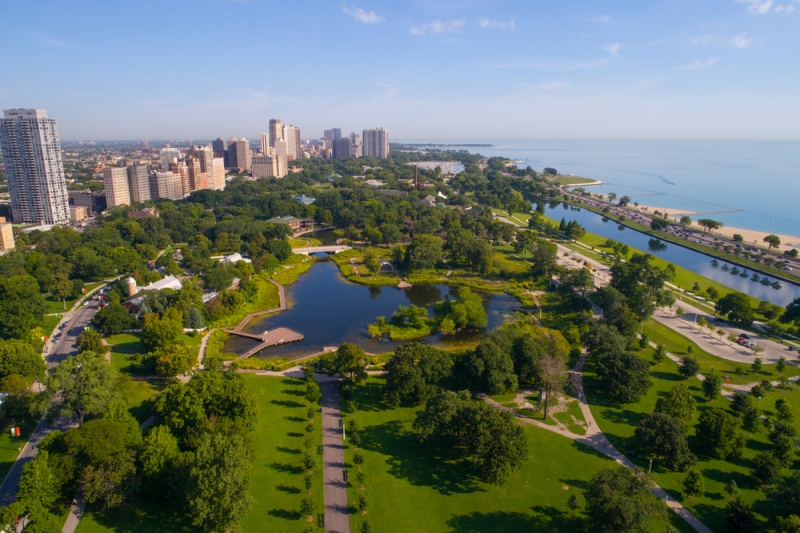 Can't get enough of shoreline parks? Then head south to Grant Park, another of Chicago's several gorgeous shoreline parks. Grant Park's downtown location makes it an easy stop when visiting downtown neighborhoods like the Loop, South Loop, and River North.
Day Three: Boystown
Boystown has some of the most wonderful attractions of any gay neighborhood in America (and it has one of the best names of any "gayborhood" too!) The colorful neighborhood is full of friendly gay bars and cultural attractions of all kinds. It's worth a visit at any time of year, but it's especially vibrant in June when the Pride Parade marches through the neighborhood.
Boystown is located within the larger neighborhood of Lake View in Chicago's North Side. Lake View is also home to Wrigleyville and its iconic ballpark, Wrigley Field, so be sure to explore the areas around Boystown while you are there. You'll get a real taste of Chicago when you visit Wrigley, where die-hard Chicago Cubs fans root on their historic team. Once lovable losers, the Cubs have now claimed a World Series trophy and put an end to more than a century of frustration. The fans are overjoyed, and the game day environment is not to be missed!
There's more to see in Chicago than you could possibly cram into just three days, but three days is more than enough time to get a taste of some of the unique and memorable neighborhoods that make Chicago great. Why not focus your visit on one of these three iconic spots? You'll find that exploring neighborhoods is the best way to get to know Chicago on the street level, and that the major attractions nestled in these distinctive neighborhoods measure up to anything that you'd find in the Loop and other downtown spots.