Foxy females, muscularmales – everyone loves a bit of eye candy. Lucky for us, our eyes don't begin to decay if we look at too many Jawdroppers, Mr. Goodboysor Milk Studs. So sit back and treat your eyes to some of 2014's hottest hunks – but are their perfect looks purely gene based or did they have a little help?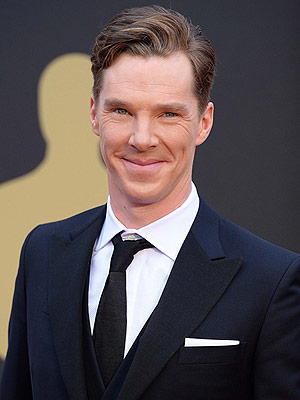 Benedict Cumberbatch
Benedict's unfortunately named fan club – the Cumberbitches are understandably fanatical about this Englishman. A voice to die for, cheek bones that could melt (or slice through) frozen butter, blue eyes you could get lost in – score one for the gene pool! But would Sherlock be the samewithout his black curls or piercing blue gaze?It's just one of the many delights a makeup artist careerholds if you get in on photo shoots like this one. Back as a student at Marinello, I have to admit; the dream of one day styling one of these gorgeous celebs is what kept me going most times.
Theo James
Although recently featuring on the big screen, the Divergent actor has been on TV for quite some time. A killer smile and abs of steel – no woman could resist!Remember Four's intense back tattoo? It took three hours for the makeup artists to apply each time before filming!
Adam Levine
On the cover of People's Sexiest Man Alive in 2013, Adam could hold the title for this year as well and there'd be no complaints. With perfect hair and a ready smile, the singer apparently has an eye for good makeup according to The Voice's makeup artist. He knows enough about products to do his own touch ups!

Olivier Giroud
With the World Cup craze over, let's not forget about the attractive soccer stars that made it a joy to watch. This French footballer and model has perfectly coiffed hair, a rockin' bod plus a chiseled face you can't help but look at. His makeup artist probably hasn't got much left to do!

Lenny Kravitz
At the age of 50, Lenny Kravitz still makes women swoon. A well maintained body plus a voice that sets your spine a tingling makes for a sizzling spot on 2014's hot list. Coincidentally playing a stylist in The Hunger Games, we wonder what stroke of genius lead his makeup artist to add gold eyeliner to Cinna's look.

Scott Eastwood
Yes, we know where this young man gets his good looks from, but let's appreciate Mother Nature's gifts some more. Town and Country's maritime spread showcased (among other things) Scott's fit body and rugged looks – it's no wonder people are still talking about it.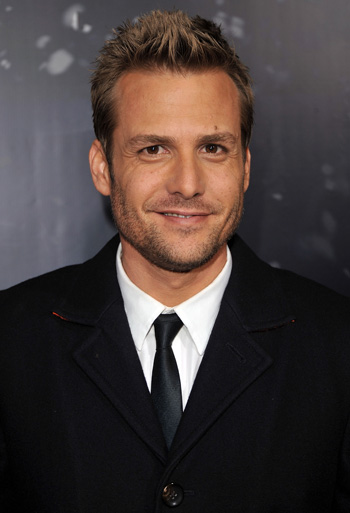 Gabriel Macht
One of the most ambitious lawyers on TV, Suits leading man Gabriel Machtis the very definition of suave. A classically handsome face paired with a body that cuts a fine figure in (or out) of well-tailored suit, Macht is a true dream boat of sexy this year and every year.

Kit Harington
We're all familiar with Kit's mop of enviable curls and near perfect body but what about thatdelightful accent, eh? If only we could get into an episode of Game of Thrones to see how Jon Snow gets his hair done.
Jamie Dornan
A name you may have heard flying around since 50 Shades of Grey announced it's coming to film – Jamie Dornan is a smoldering ball of hunky even though he plays a creepy serial killer on The Fall. Here's a man that can pull off facial hair better than most and since a picture is worth a thousand words, stop reading and feast your eyes.
TV certainly has gifted us with plenty of eye candy through actors, models and musicians. It's true these men have been blessed by nature with attractive features but sometimes it takes the skilled hands of a makeup artist to create that definition that gives their on screen portrayals an added edge.
Who am I? I'm Kathleen Case and in my beauty salon i make people pretty. With the help of a fine education provided by Marinello I'm able to make the people of the world beautiful one face at a time. I have collected the experiences I have gained perfecting every face I work on and using all that information, I write about beauty in all its forms to help the people I cannot reach with my own hands
Resources:
http://www.pinterest.com/pin/22518066861306273/
http://cumberbum.tumblr.com/post/58712477351/an-edit-a-day-benedict-cumberbatch-48
http://en.wikipedia.org/wiki/Kit_Harington
http://weadiamedia.com/2014/04/adam-levine-first-foray-music-musical-bust/
http://thearsenalblog.com/arsenals-giroud-im-more-of-a-model-than-a-striker/3344
http://thefandomnews.net/2013/09/14/lenny-kravitz-on-cinnas-catching-fire-fate/
http://bestof.provocateuse.com/show/gabriel_macht
http://thats-normal.com/2013/10/jamie-fraser-and-christian-grey/